Dododex will not load.
complete
I have uninstalled and reinstalled and it keeps saying that it is unable to load and there is an unrecognized token. Plz help thank you. Running on galaxy 8+ everything is updated
Activity
Merged in a post:
dododex failure to load creature data
Screenshot relevant. There is also a cash on the dododex webpage when trying to change the tanning calculations. I'm on Android. Sorry if this isn't where I'm supposed to post this. Couldn't find another spot.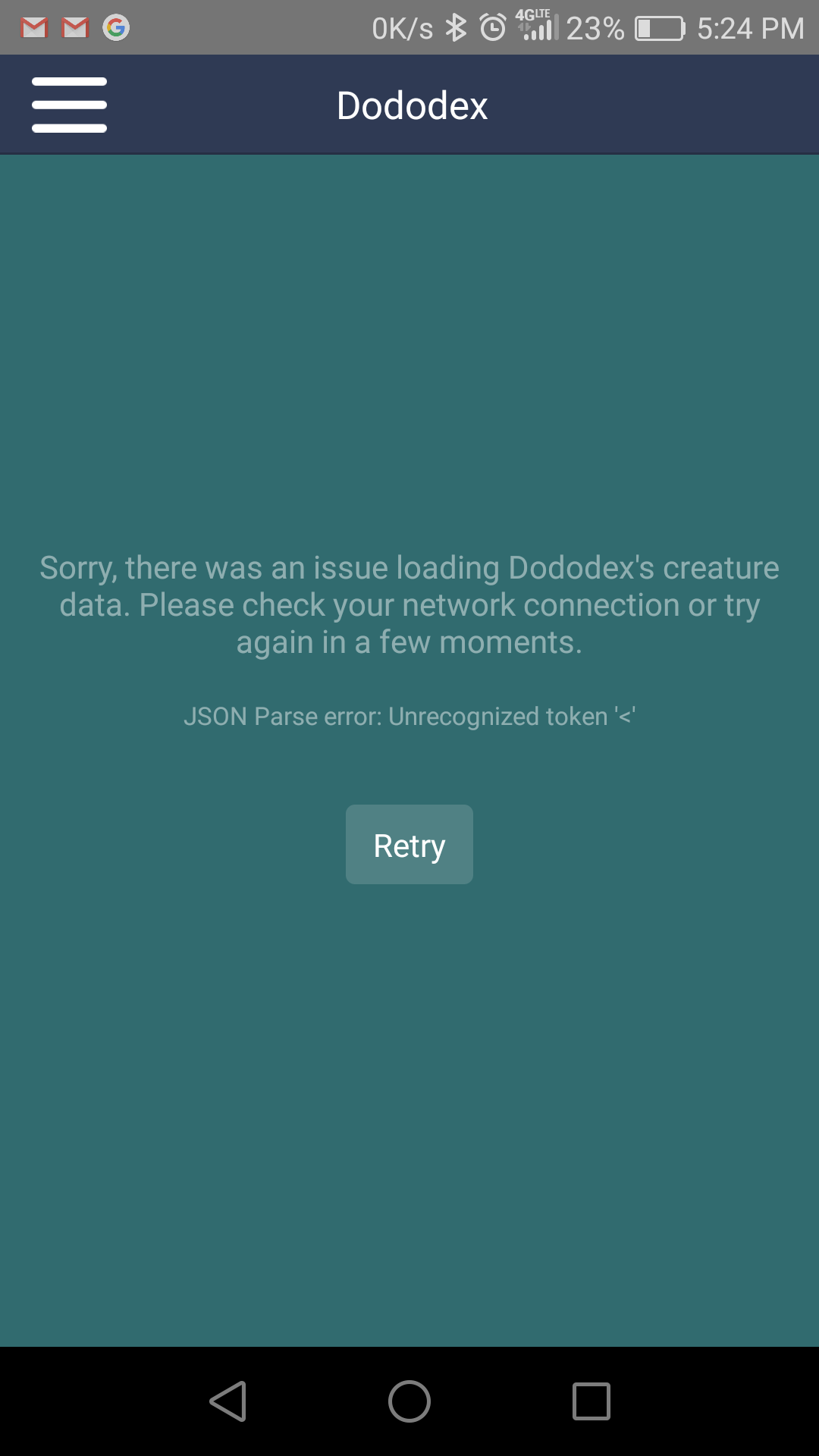 marked this post as
complete